SK-7000

Thermal Massage Bed



MASSAGE MODES
With 6 dierent modes of programmed massages and a manual mode ofr customized massages, the
SK-9000 provides just what you need to fell rejuvenated, revitalized, and relaxed

Automatic program
| | |
| --- | --- |
| P1 | This mode automatically applies a thermal, massage and finger - pressure treatment on your whole back, neck, head. |
| P2 | This mode automatically applies a thermal, massage and finger - pressure treatment on your whole back, neck, head. |
| P3 | This mode automatically applies a thermal, massage and finger - pressure treatment on your buttocks and waist. |
| P4 | This mode automatically applies a thermal, massage and finger - pressure treatment on your waist. |
| P5 | This mode automatically applies a thermal, massage and finger - pressure treatment on your upper back. |
| P6 | This mode automatically applies a thermal, massage and finger - pressure treatment on your neck (head) and upper back. |
Manual Program

In this mode, can set the time, the operation of each part, operating up and down the roller
massage as desired.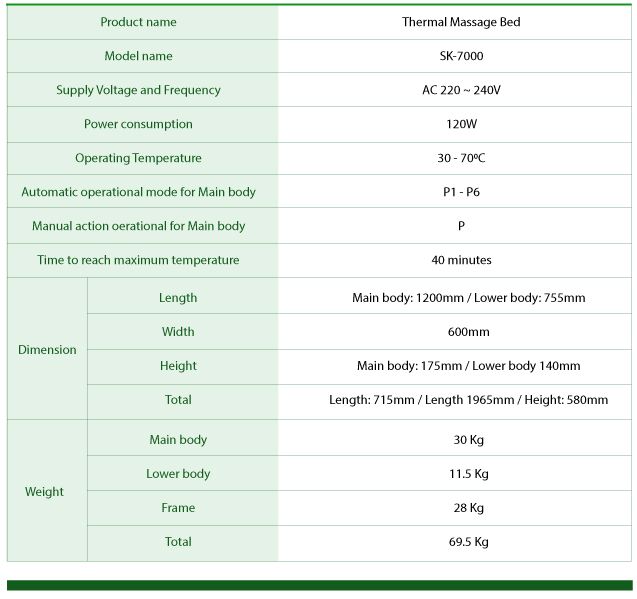 THERMAL MASSAGE BED SK-7000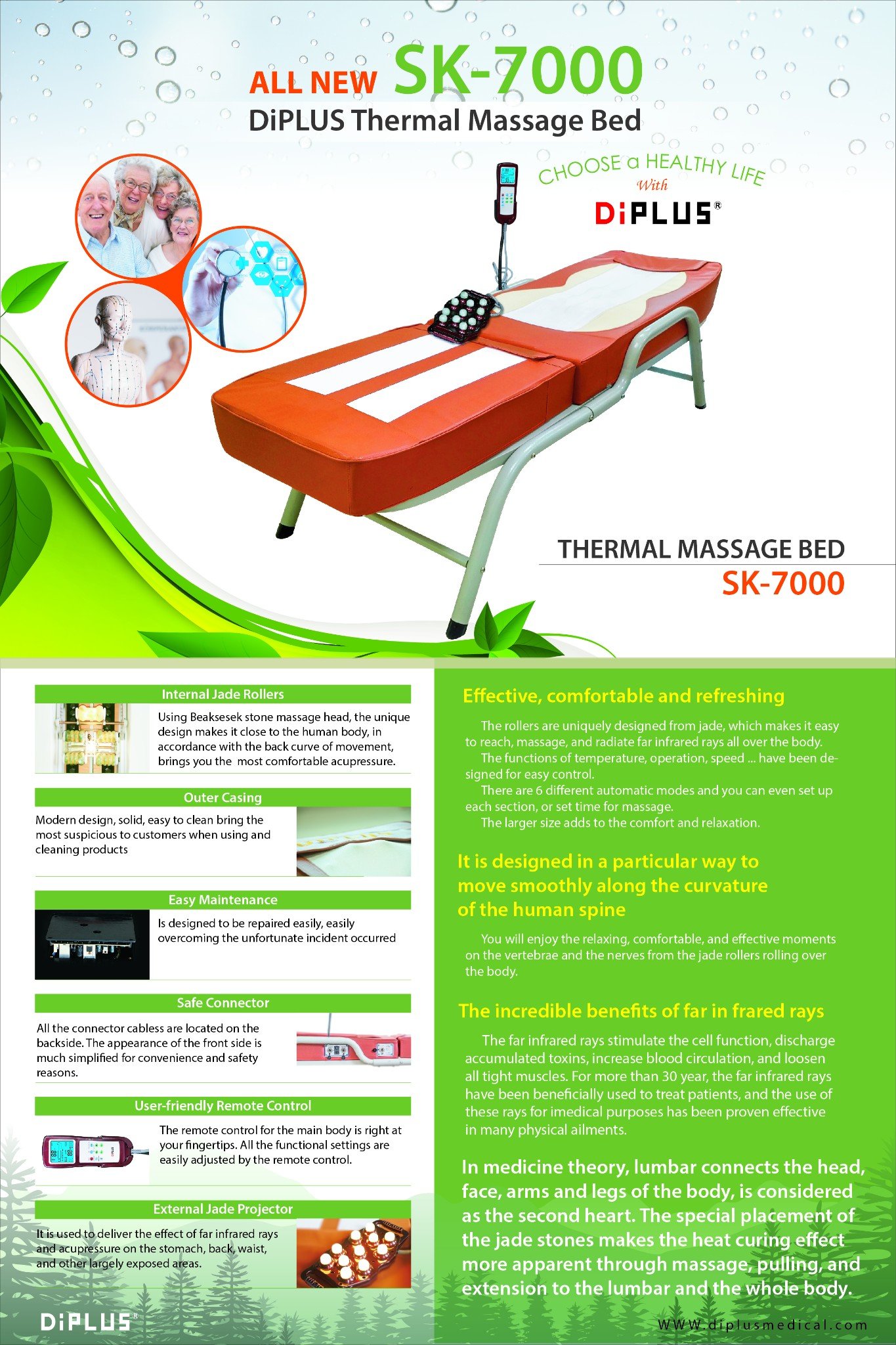 DiPLUS introduce products massage bed heat the latest with more features to help massage the better use of acupuncture, moxibustion, far infrared rays, emits negative ions bring the atmosphere fresh for the family.
Let's experience to feel the excellence of SK-9000.